Predictors for Developing Severe ME/CFS Following Mononucleosis
New research, co-authored by Doctors with M.E. honorary fellow Professor Leonard Jason, attempts to identify why some patients develop severe ME/CFS following Infectious Mononucleosis (IM, Epstein Barr or Glandular Fever) by seeking out possible predisposing risk-factors.
Additional gastrointestinal symptoms and abnormal immune markers prior to IM infection appear predispose patients towards developing severe ME/CFS.
"The identification of predisposing risk factors could significantly alter the therapeutic strategies in IM and other triggers of ME/CFS in adults and adolescents. In addition, it may lead to a reappraisal of the ME/CFS diagnostic criteria to include objective GI and/or autonomic criteria for diagnosis."
Abstract
Background: Myalgic encephalomyelitis/chronic fatigue syndrome (ME/CFS) is a debilitating illness affecting over a million people in the US. About 9-12% of individuals develop this syndrome six months following Infectious Mononucleosis (IM); those who meet > 1 set of criteria for ME/CFS are termed severe ME/CFS. We sought to determine why some individuals develop ME/CFS following IM while most recover.
Methods: Our study was a prospective cohort study conducted at Northwestern University. We recruited a cohort of college students before, during, and after being infected with IM. Those who developed IM were followed-up with at six months to determine whether they recovered or met criteria for ME/CFS. We explored baseline levels and severity at follow-up of IM variables for those who recovered from IM and those who developed severe ME/CFS 6 months following IM.
Findings: Pre-illness variables that differentiated these groups included baseline gastrointestinal symptoms and certain cytokines. At onset of IM, gastrointestinal symptoms differentiated the two groups.
Interpretation: The differences that emerged predicted the onset of severe ME/CFS following IM. Our research has thus uncovered risk factors predisposing to non-recovery following IM so that preventative and treatment strategies for ME/CFS may now be devised and studied.
Citation
Jason, LA., Cotler, J., Islam, MF., Furst, J., Katz, BZ. Predictors for Developing Severe ME/CFS Following Mononucleosis. The Lancet. Published online April 7, 2021. http://dx.doi.org/10.2139/ssrn.3821486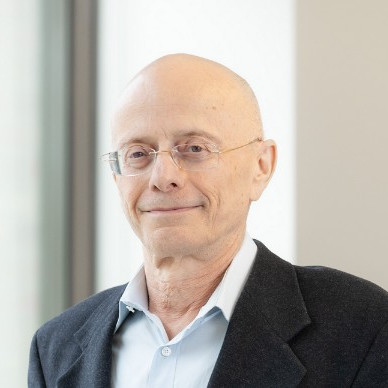 Prof. Leonard Jason
Honorary Fellow
Professor of Psychology, DePaul University, Chicago, Director, Center for Community Research Director, DePaul University Chronic Fatigue Syndrome Project