Doctors with M.E. recognise the contributions to clinical practice, research literature and scientific innovation of our latest Honorary Fellows, Caroline Kingdon and Dr. William Weir. Their contributions have accelerated the quality of empirical work and grounded the literature in frontline clinical relevance. This experience has most recently culminated in their roles as full Committee Members of the NICE ME/CFS Guideline Development Committee, where their knowledge of the scientific consensus and the frontline reality was of great value. Caroline and William also both contributed to the Wellcome Trust funded medical education video series, Dialogues for a Neglected Illness.
Caroline Kingdon is part of the CureME initiative and is the UK ME/CFS Biobank Lead, responsible for the distribution of samples and data to peer- and ethically-approved researchers at the London School of Hygiene and Tropical Medicine (LSHTM). A research fellow at the Centre for the Evaluation of Public Health Interventions in the Faculty of Infectious and Tropical Diseases at the LSHTM, Caroline has also produced pivotal ME/CFS research in the quality of life literature and co-authored a number of articles that bring rigour to both clinical and research fora. Her experience as a Registered Nurse facilitated high quality field work and data collection, with her personal touch ensuring trusted access to severe and very severe ME/CFS patients that are otherwise insufficiently covered as research subjects.
The CureME team is always seeking to share samples from the UK ME/CFS Biobank and is very open to research collaborations nationally and internationally. As well as robust epidemiological and immunological research, they have a particular interest in qualitative research.
Dr. William Weir is a physician based on Harley Street, London with an interest in the immunology of infectious disease and ME/CFS in particular. He continues his treatment of ME/CFS patients, as a consistent proponent of frontline adoption of scientific developments in the field and following his retirement as an NHS consultant at the Royal Free Hospital in London. From 1998 to 2002, Dr. Weir assisted the U.K. government's CFS/ME Working Group, which produced a comprehensive advisory report for the U.K. Chief Medical Officer, Sir Liam Donaldson. Along with Honorary Fellow Dr. Nigel Speight, Dr. Weir recently authored a paper entitled "ME/CFS: Past, Present and Future," in which the authors reflect upon the history and controversy surrounding ME/CFS. He recently gave an detailed interview regarding Science in the Age of Dogma. He has published on the subject of malnutrition in severe and very severely afflicted patients and is active in the field of Long Covid research.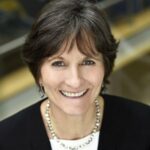 Caroline Kingdon
Honorary Fellow
Research Fellow, Centre for the Evaluation of Public Health Interventions, Faculty of Infectious and Tropical Diseases, London School of Hygiene and Tropical Medicine, Lead, UK ME/CFS Biobank, CureME@LSHTM, Committee Member, NICE ME/CFS Guideline Development Committee, Registered Nurse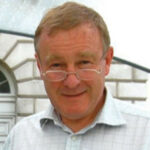 Dr. William Weir
Honorary Fellow
Infectious Disease Physician, Harley Street, London, Retired NHS Consultant, Royal Free Hospital, Committee Member, NICE ME/CFS Guideline Development Committee, Researcher