When faced with a life changing, devastating chronic illness with no cure in a young person, doctors often don't know what to do. Doctors with M.E. has produced guidance for GPs, but what do patients want?
We asked patients to share examples of when doctors got it right. It is heartening to read this collection and realise that doctors do care! These examples also demonstrate that all doctors, in all specialties, in all healthcare settings do need to know about ME/CFS.
Great doctors
"When I first suspected my 16 year old had ME our GP listened. He said he didn't know what he could do, but to let him know if I knew of anything. My reply was to thank him for believing me and to support her with letters if school etc needed evidence she was sick."
"My GP believed me all the way. Sent me to get the relevant tests and specialist consultations, and wrote great applications to eventually get me disabled benefits."
"My Neurologist was very interested in how my symptoms manifested, stated that there was no question that I was ill, and told me about how MS was misinterpreted earlier too."
"The Psychologist that I'd been referred to for CBT said, 'It's very clear you don't need CBT, but treatments that help your physical symptoms of ME!' That was one of the most comforting, best things, a HCP has ever said to me on this journey with ME. She listened, understood my condition and validated that my symptoms were real."
"My GP said to me, 'I can see you are struggling with symptoms and want to return to work, but you need to take time off and rest.' "
"My doctor listens to me and validates what I tell him, and actually tries to come up with solutions. When I sent him the Diagnosis and Management of POTS, he actually read it, and in a future visit he suggested a treatment from it that I had not tried adequately. It reduced my dizziness substantially."
"After 8 days and extended tests in hospital I was sent to see a Psychiatrist who said the moment I walked into the room, 'I will tell you in an hour what is wrong with you.' After an hour he said, 'You have M.E.' "
"The best GP I ever had said to me, "You are the expert." She was always willing to try different treatments for symptoms. We tried several different painkillers for the intense muscle pain and headache after I could no longer use aspirin. Experimenting was well worthwhile to find out the best option."
"I have found best practice to simply be giving me the respect and dignity of knowing I am the expert on my body, I know myself, and when I say I need something, I genuinely need it."
"My doctor really isn't very up-to-date regarding ME/CFS. But she once gave me a hug and said, 'I wish I could help you get better!' She listens and commiserates with me when I talk about my difficulties. Or when I can't get the words to come out of my mouth and I have to use charades to try to get my point across. I get so frustrated!"
Getting a scan
"Well previously my experience of hospital had been very traumatic. The contrast this time was tremendous. My symptoms were respected, I was respected, and the staff listened to me and wanted to understand how they could help me and how they could make the experience as manageable and as positive as possible.
First of all they spoke with me on the phone beforehand to find out what my needs were and how they could best meet them. They arranged for the consultant to see me on the same day to give me the results and to discuss them with me so I wouldn't have to return to hospital because just travel to the hospital was going to be so difficult for me. They gave me a bed on a day ward so that I could rest and recover from the journey and also rest after the scan before I saw the consultant and in fact the consultant came to see me. He knelt beside the bed to save me having to sit up and go to his office.
Everybody that I encountered was aware of my light and sound sensitivity and they would automatically turn lights down for me where possible, be as quiet as they could, they made sure the bed was in the quietest part of the day ward. These were massive things that made a huge difference. It made the difference between it being something that could have caused a lasting relapse and an experience that although very difficult was as manageable as it could have been."
Every doctor, every specialty
"Whilst being investigated for MS, a Neurologist admitted that they didn't know everything and getting to the root of the problem was a process of elimination until all they can do is monitor you, and wait for further developments. He was a great Neurologist."
"What was so brilliant about my GP was that I actually said to him that I thought I was depressed because all i wanted to do was sleep. He listened and asked relevant questions and then said he didn't think I was depressed, and sent me a heart ultrasound and did blood tests to rule out other conditions, then referred me to the Fatigue Clinic. He could have dished me out pills so easily but he was a true professional."
"When I was in a lot of pain that doctors couldn't figure out, I took myself to a Psychiatrist or Psychologist and begged for hypnosis or any mental therapy that would turn the pain off. The provider gently told me that there was nothing he could do for me, and sent me on my way. I wasn't gaslighted, and I was not entered into an inappropriate or unproductive form of therapy."
"When I asked my GP for low dose naltrexone for ME/CFS, he knew what it was and prescribed it to me. He said it was relatively safe and he was willing to help."
"My Immunologist listened when I asked her about Mast Cell Activation Syndrome. She did blood tests and placed me on antihistamines. When that wasn't enough, after going through multiple antihistamines she added other medications. I finally stopped itching constantly after seeing her for about eight months. I suffered from random terrible itching and POTS. She didn't give up and I love not feeling itchy now or like I have ants crawling all over me, and I stopped waking up covered in scratches. An added bonus is that my sore throats stopped too."
"The ENT I went to actually listened and gave me solutions to my constant sore throat and daily sinus migraines. Ipratropium Bromide and over the counter allergy nasal sprays every day helped so much. Whenever I skip them the sinus migraines and strep-throat-like pain comes back. It's a little thing compared to the laundry list of symptoms of ME/CFS, but every little improvement counts!"
"The Endocrinologist told me that there was no cure for ME/CFS, and not to waste my energy and money trying every little thing. She told me not to try to go back to work, that I needed rest and low stress. It didn't help me function better, but it did validate my experience and did not suggest harmful therapies. No therapy at all is better than a harmful one!"
"I went to see the Orthopaedic surgeon about my knee, he is repairing my meniscus but said it will take me longer to heal as I have ME, and I should take the process slowly. I was very impressed."
An amazing Paediatrician
"Our Peadiatrician was brilliant, he listened to my daughter, never patronised her, and admitted defeat with her sleep issues. He came to every single meeting with the school and local authority, even making them rearrange if he couldn't make it. I took this for granted until I discovered that consultants don't normally do this!
He recognised her POTS symptoms, testing her and referring her to the most amazing POTS guy and between the two Consultants, working together, they've given her back her life (some/most of it.)
The most important thing of all, was that he admitted that he didn't know enough about the condition, although he's the ME lead Consultant for our area of the country. Any medical professional who will admit that he probably knows less than the 15 yr old girl who is living with the condition, is not too full of his own ego and is worth working with, in my opinion.
He also didn't push her to keep having blood tests done as she's needle phobic. He always made her appointments as late in the day as possible so she had a chance to actually get there, as she doesn't function before noon. He made her smile (not easy to do) when he said she was his most challenging patient – ever! But also the loveliest one as she tried so hard to interact with him no matter how unwell she was feeling, and she tried to do everything he asked of her no matter how difficult this was."
Every healthcare setting
Day Surgery:
"When my daughter needed to attend Day Surgery for a dental extraction, the nurse who did the pre-assessment answered all my daughter's questions about the procedure and the answers she didn't have, she went off and got before ringing me back. The Anaesthetist treated her like royalty and actually came to see her at the end of his shift to see if there was anything more he could have done."
A&E:
"Whilst in hospital a few years ago after becoming very intolerant/allergic to many drugs, chemicals and foods, doctors in A&E said or wrote, on different occasions, that my problems were psychogenisis/psychosomatic. So I asked to see a Psychiatrist to confirm that diagnosis. It happened twice. Both times, after seeing the Psychiatrist on duty, they confirmed that my symptoms were because of the many physical problems that I was having to deal with. At a time when I was becoming terrified of being in A&E and having to contend with heartless staff, I was so grateful to them for being validated."
Inpatient:
"When I was an inpatient, a nurse took me under her wing, and was the first person to advocate for me there. She got me the pain medication I needed, when I needed it (instead of me having to wait ages or justify why I needed it every time) She said she could tell I was in pain by my face and how poorly I looked. She made sure I wasn't disturbed, drew the curtain to let me sleep but checked on me often, and advised me how to manage my pain flares with medications. It was one of the most dignified and useful experiences I've had."
General Practice:
"My doctor's office is willing to make an appointment for me without talking vocally to me, and send me messages through the online portal. I can't really use the phone, listening to menus and pressing corresponding numbers are so hard, and I can't focus and concentrate on prerecorded monologues. Texting or writing is so much easier for me. It is a simple accommodation that makes a huge difference."
Surgery:
"When I needed an operation, I filled in the "This is ME" document from action for ME, and took it to pre op. They were so receptive, so appreciative of it, and took everything on board. They had a proper hospital bed available immediately from arrival, put me first on the list for surgery, kept things quiet and low lit."
Never before or since
"The best GP I ever saw was the one who diagnosed me, and I am forever indebted to him for the way he treated me. Initially, he carried out a basic screen, and when that came back as normal he showed me a short list of symptoms which might indicate ME, and asked how many of these symptoms I experienced. Almost all. To my great relief, he suggested the possibility of ME/CFS, for I had suspected this for a while.
He spent some time getting to know me as a person. My work, social life (or lack of it in my case!), thoughts, attitudes, ethics, wishes, aspirations, and hopes for the future all came into his careful and supportive counselling. (This had nothing to do with CBT or GET in any way.) When he discovered that I had been undertaking a course of magnesuim sulphate injections with a private doctor, he offered to continue with those to save me the expense and travel associated with that. I was so ill by that time, and had had the disease for so long (undiagnosed, though I had sought help before…) that it did not cure, as it had for some, but it did lessen my muscle aches and pains, and I was glad of that.
He also gave me advice about benefits and offered to help me fill up the form! Not being au fait with the difficulties one can encounter after filling up these forms, I said that I would manage, but later wondered if I had made the right decision! I cannot even begin to express how grateful I am to this man, for I could not continue working in that state, and the options were stark.
At no time, before or since, have I experienced such respect, willingness to help, or any interest in me as a patient who is determined to improve by setting my mind to it and being willing to learn."
More NICE ME/CFS Guideline 2021 Content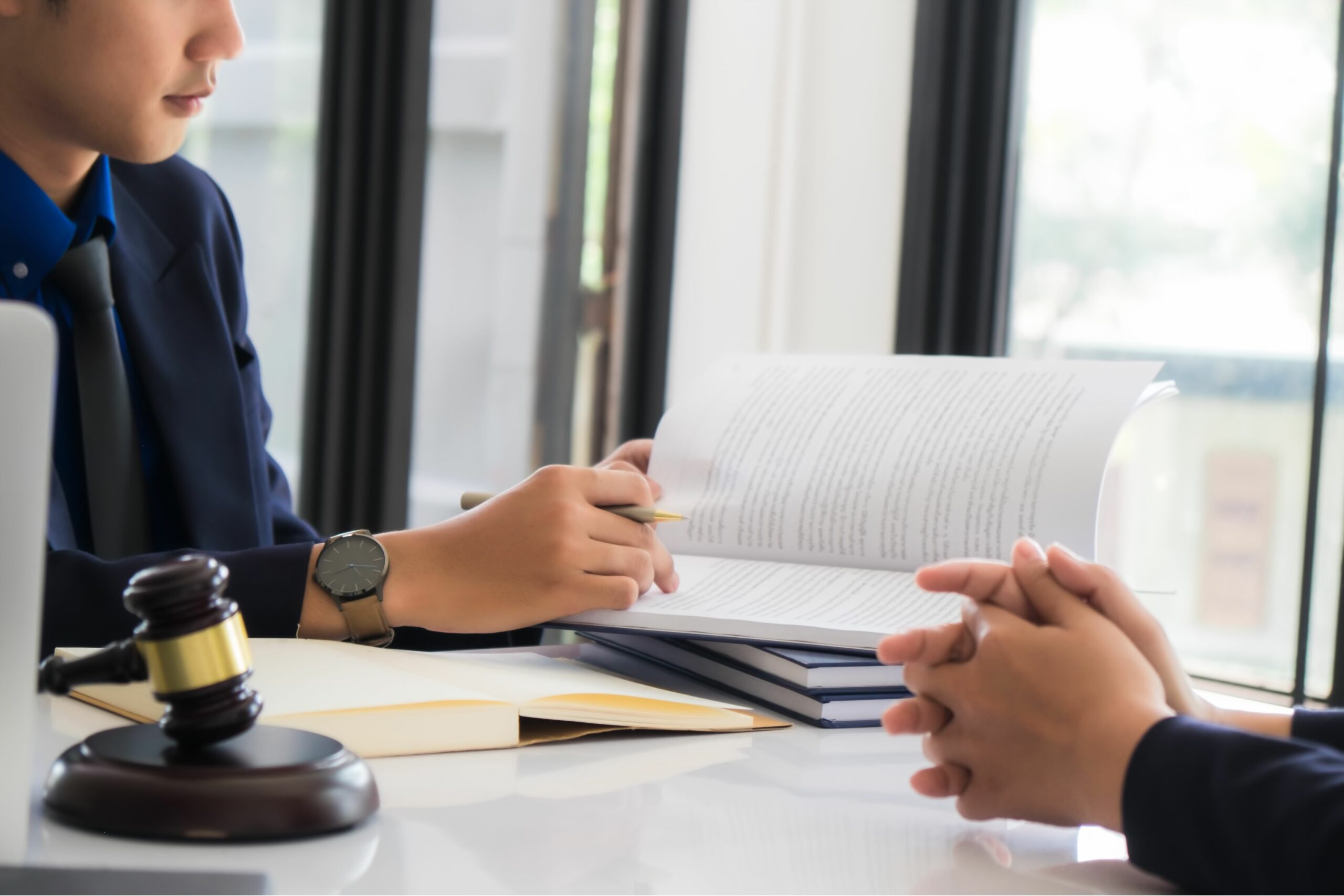 Doctors with M.E. proposes a simple solution to ensure success of the UK's ME/CFS Delivery Plan. Following the then Secretary of State for Health and Social Care Sajid Javid's announcement of a cross-nation delivery plan for ME/CFS, work has been underway at the Department of Health and Social Care to identify issues and find solutions.…